The World's 6 Best Modern Comedy Movies
We all love a good movie where we are left drying our eyes and nursing our sides after a good few hours of intense laughter. Are you among those that have watched the most-loved comedy movies of modern times? Let's take a closer look to discover just what these films are and if you haven't seen them yet, be sure to add them to your watchlist for the next time you need a healthy dose of laughter:
1. Lady Bird
 The 2017 film Lady Bird follows the life of a teenager in her senior year at a Catholic high school. This coming-of-age comedy-drama movie is set in Sacramento, California, and largely revolves around the teenager's relationship with her mother. Receiving critical acclaim, many marked the movie as one of the best of its decade and possible even the best movie of 2017, earning it a number of nominations and awards at the Academy Awards and Golden Globes.
2. Toy Story 4
Released in 2019 as the final instalment in the Toy Story series, Toy Story 4 epically concluded this much-loved animation. This particular film follows the toys as they go on a road trip adventure, and is packed with feel-good meaning and even a dose of romance. High-quality animations and a lovely story line have made this movie one of the most loved of its year.
3. Zootopia
Another fantastic animated movie, Disney's 2016 release Zootopia hilariously deals with some very serious underlying issues. There are layers of meaning built into this beautifully animated film which takes place in a city where a number of animals coexist. The main story follows a partnership between a police officer and con artist who are working to uncover a criminal conspiracy.
4. Booksmart
The hilarious and unashamed Booksmart comedy is bound to leave you in stiches. The movie follows two girls as they reconsider their conscientious life choices. When the two girls realise that their book smart ways haven't left them in any better stead for their future than the less-so-studious who are always looking for the best games to play, they plan to attend the best graduation party ever to make up for lost time, with some very comedic results.
5. The Big Sick
Based on a true story, the 2017 film, The Big Sick, follows the real relationship of popular comedian Kumail Nanjiani with Emily V. Gordon. When Emily falls ill to an unknown disease, Nanjiani has to handle this unexpected turn of events while also dealing with family stigma. The movie offers a whole lot of laughs along with some emotional trials and tribulations thrown in for good measure. The two apparently wrote the script as a unique form of couple's therapy and Emily is played by Zoe Kazan in the film.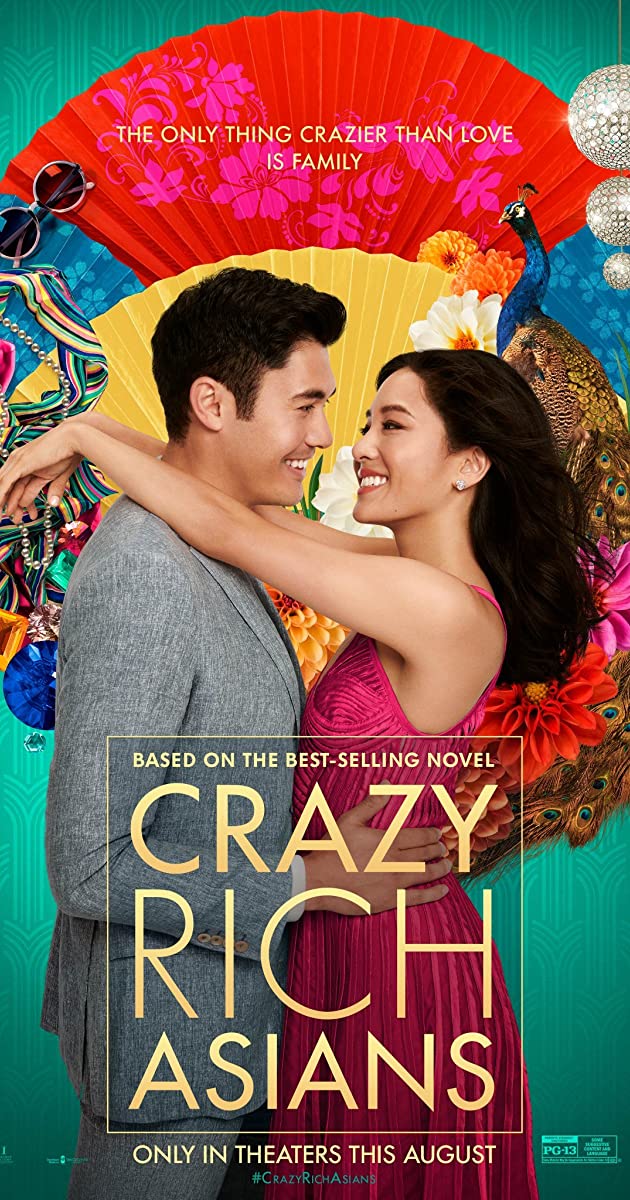 6. Crazy Rich Asians
The 2018 film, Crazy Rich Asians, is based on Kevin Kwan's bestselling novel. It follows the story of a girl who arrives in Asia only to discover how very wealthy her boyfriend's family is. A family that is working against her to protect their son. This comedic movie has its good share of laughs but also great character development that makes you empathise with everyone, even the 'bad guys'.